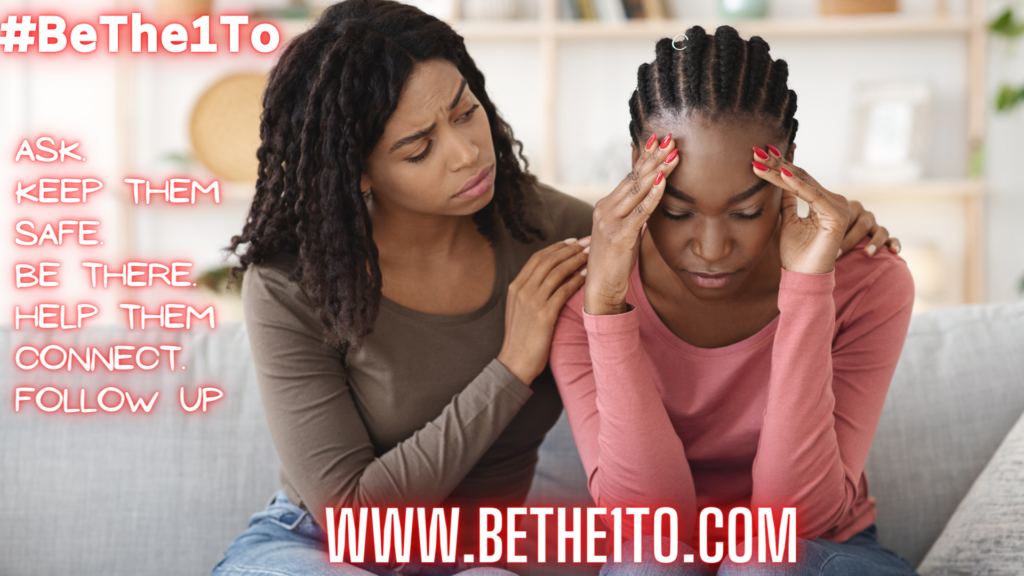 Physical distance does not have to mean social isolation –and social connection is more important than ever. While being physically present may not be an option right now due to #COVID19, there are still many other ways to #BeTherefor someone else. Helping people connect with other services that can support them during #COVID19 is still possible while staying physically distant. In times of physical distancing, social connection is more important than ever.
CLICK HERE to Visit the #BeThe1To COVID-19 page to learn more.
There are many ways you can help promote #BeThe1To to your networks.
You can…
• Visit and share the #BeThe1To website: www.bethe1to.com
• Post messages from the sites social media toolkit that can also be found below
• Share, RT, or regram the #BeThe1To posts throughout the month
• Add bethe1to.com to your Instagram bio
• Submit a virtual postcard to bethe1to.com say "Thank You" to someone
who has been there for you: #BeThe1To Say Thanks
• Participate in #BeThe1To Twitter Chat
• Donate to a Lifeline Crisis Center or Vibrant Emotional Health,
the administrator of the Lifeline.