Direct your children onto the right path, and when they are older, they will not leave it.
Project Play serves underprivileged and underserved communities. We focus on bridging the gap between community, each other and ourselves in an effort to unify and educate all races and ethnic backgrounds to be aware and awakened within their lives. Equally Yoked Foundation's commitment is to empower all children through books, toys, and art, and the play associated with books, toys and art. Research has shown that in doing this it can help children make meaning out of their interactions with people (and questions about people) both those who mirror their identities and those who are different from them. Children ages 4 through 20 years old can enroll in Project Play and with a guided curriculum these students are presented with donated black and diverse dolls, toys that inspire careers, as well as books, and art projects that ignite STEAM-based learning.

Project Play hosts fun mini events for children in order to build self-esteem and educate.

It will always be a passion and the goal of Project Play to serve within the communities foster care system partnering with them for a healthy and successful transition.

Our passion is to continue to create spaces that educate and unify all people.

When your son or daughter commits to being a member of Project Play they become a Dream Team Award Recipient. What does that mean? That means that your child has made a life commitment to build and not burn bridges. To respect and appreciate everyone as equally but independently made.

Project Play celebrates black owned businesses as well as businesses that support the black community by showcasing their creativity and their willingness to donate in an effort to change historical data that reflects negative stereotypes and narratives. We are committed to the long term goal of all children having a unique approach, appreciation and respect for black culture. We are confident with consistency, hard work, diligence and dedication we will create a future where the children of today become the parents of tomorrow, building a strong foundation for the next generation and for generations to come. Celebrating and contributing to the victories black people continue to strive for in abolishing systemic racism.

In the Kansas City Metro area alone 1 in 4 children of color are living in poverty. Holiday's and birthday's are an especially difficult time for these children and their parents/caregivers. Project Play is committed to partnering with organizations in order to create special moments for these children.

Upcoming Project Play Events:

Project Play Scavenger Hunt Social

Join 11 year old Parker, the program director for Project Play Scavenger Hunt Social, as she helps to guide K-5th grade students through a 2 hour adventure in reading and discovery.


Equally Yoked Foundation hosts this event semi annually for kids to raise the same awareness that Project Play is committed to each and every day: Empowerment, Diversity, Unity, and the commitment of helping to build a better future for our children and our children's children. Lunch/Dinner/Dessert will be served at each event.

We will continue to create spaces designed to educate the importance of student diversity in order to build successful literacy communities.

Every dollar counts and we appreciate donations of any amount. If you would like to donate to this or future Project Play Scavenger Hunt Social events click the donate link.

Thank you
Project Play Holiday
Ages 5 and up or under 20 years old can sign up for Project Play Holiday.
EQUALLY YOKED FOUNDATION'S PROJECT PLAY GRADUATING CLASS:
Equally Yoked Foundation's Project Play Dream Team Award Recipient Aniyah Winstead-Moody. Like many young ladies her age she's a girly girl who loves to do her nails and makeup, but there's way more than meets the eye about this little lady. She wants to be a pediatrician. Only 2 percent of active physicians are Black women, and that comes with some very real consequences. The medical community is, in short, sorely lacking in diversity.
Equally Yoked Foundation's Project Play Dream Team Award Recipient Aryianna Winstead-Moody. A girl after our own heart, Aryianna loves to give back by feeding the homeless. She believes being a recipient of The Dream Team Award will help her learn more about her culture as well as the cultures of those around her.
Equally Yoked Foundation's Visionary Moms & Dads harness the power of leadership and community to encourage their children to achieve their full potential. These Visionary Parents connect their children with programs and opportunities that will empower their children with the tools in which they need to succeed.
Equally Yoked Foundation's Project Play Dream Team Award Recipient Izabella Winstead-Moody loves to play, cook and do crafts. Absolutely so excited to see how this adorable baby doll grows up race aware simply because she is surrounded by empowered students of life, and she has the desire to learn more about her own culture as well as the cultures of others.
Equally Yoked Foundation's Project Play Dream Team Award Recipient Parker Pedersen loves Math and takes gifted classes at a predominantly white school. Even at her young age she advocates for black lives by carrying a backpack that shouts Black Lives Matter and talking about Project Play with her teachers and friends.
Equally Yoked Foundation's Project Play Dream Team Award Recipient Aleeyah Banks. As our society continues to expand in the diversity of its citizens, customs including religion, faith, and health practices demonstrate the impact of increasing cultural pluralism in America. But the exponential growth in the diversity of the general population is not reflected in the health care profession, especially for Black nurses. The population of nurses has been stagnant for some time, with the vast majority of nursing professionals being white and female.
Equally Yoked Foundation's Project Play Dream Team Award Recipient April Moody. So proud of this amazing little girl. April plays the saxophone and loves to do makeup. She's a trailblazer that has a desire to learn more about her culture. Miss April we can't wait to watch you accomplish all of your goals.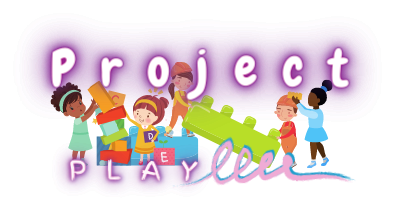 Become a member of Project Play today...
Email: [email protected]

Are you a black owned business or a business that supports the black community? Do you want to help move the needle forward? We need you! 
You Can Direct Ship or Mail donations:
Equally Yoked Foundation
15050 W. 138th Street
#2821
Olathe, KS 66063